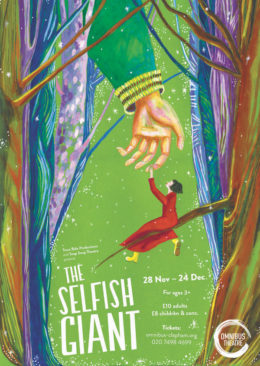 Inspired by the touching children's story 'The Selfish Giant' by Oscar Wilde, Tessa Bide Productions and Soup Soup Theatre have combined forces to explore an unusual friendship, and how even the grumpiest giant's heart can melt when Spring finally comes…
Grinter is a giant. She lives happily alone in her huge cold house, surrounded by her huge snowy gardens, enclosed by her high, frost-covered walls. She shuts out the world, because long ago, the world shut her out, and so she hides, safe and quiet in her peaceful, icy home. Outside the towering walls of her enormous garden, the world has been changing and there is very little green left. One day, the children – tired of playing on hard roads and grey rooftops – find a chink in the giant's wall and climb through, changing the course of the children's and Grinter's lives forever.
The Selfish Giant is a magical show with powerful storytelling, captivating puppetry,  enchanting music and a sprinkling of magic, that the whole family will love.
Watch Online
You can now watch the show via Children's Theatre Digital, a brand new streaming site made for you to watch family theatre from your home.
Visit the website to watch The Selfish Giant!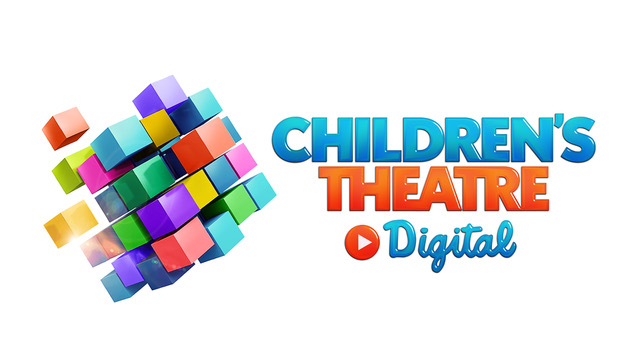 Teaser Video
Creative Team
Co-Producer/Designer/Devisor/Performer: Tomasin Cuthbert
Co-Producer/Devisor/Performer: Tessa Bide
Director/Dramaturg: Adam Fuller
Composer: Matt Huxley
Movement Director: Laura Street
Circus Director: Gwen Hales
Gallery
Production photos by Paul Blakemore.
Educational Pack
If you're a teacher, or a parent wanting to take the experience further with wraparound educational activities, check out our beautiful Teacher's Resource Pack for ideas linking the project to literacy, PSHE, science, art and drama! Co-written by Tessa Bide Productions and retired primary school teacher with over 20 years experience Yvonne Dobson.
Book the Show
Looking for a show for your venue? Contact us on admin[at]tessabide.com for more information.