The Anarchist's Mobile Library will take you on an incredible adventure that YOU choose, solving problems and meeting characters, all in a retro, pop-up caravan! Where will you choose to journey to? An intergalactic space adventure? A deep sea swim meeting creatures that lurk in the depths? An abandoned witch's kitchen, with the cauldron bubbling away, just begging to be played with..?
The Anarchist's Mobile Library exists to empower children to be masters of their own destinies, to be inspired by literature and to change the stories they see unfolding around them.
Audiences (of up to 3 children and 1 adult at a time) will join us on an adventure and leave feeling prepped and primed to change the world!
Trailer
Covid-safe show!
We have created a covid-safe version of The Anarchist's Mobile Library. Don't worry- we still bring along our pop-up van.. and our librarians!
First tested on a brilliant audience in Calne, Wiltshire, our audiences will be asked to write down story ideas and draw pictures on beautifully designed postcards, prompted by the phrase: 'Once Upon a Time In…' Our anarchist librarians will be there to spark ideas and encourage participation. We will collect all the ideas up and create a Story Zine for you and your community.
We also have our digital adventure for you to join in with at home when you have finished with your story!
Feedback
Feedback from programmers, from the initial tour, Autumn 2019:
'The transformation, from mildly apprehensive children entering a slightly weird, old-fashioned caravan to the imaginations that burst out from the Anarchist's Mobile Library, was a joy to watch. The children were buzzing with the stories they'd invented and the worlds they'd created in such a small time and space. The care that the creative team have taken to build a world that is inventive and fun, that allows the children to explore and to lead and to be messy with words and ideas, is exemplary and if I had the resources to park this outside every public library, in every high street across the country I would.'
Katy Snelling at Farnham Maltings
'The perfect accompaniment for Corsham's StoryTown Festival, The Anarchist's Mobile Library was a truly exciting way to introduce theatre to a new audience and a part of the community in which we are not so visible or accessible as an organisation. A real treat for all who engaged, entered and let their imagination take them anywhere they wished to go. Tessa Bide has created a delightful and beautiful interactive experience that is likely to leave you hungry for me. What an amazing idea.'
Martin Campbell, Programme Manager at The Pound arts centre
Creative Team
Original concept: Tessa Bide
Dramaturg: Lorna Rees
Performers and co-devisors: Tessa Bide and Jessica Clough-MacRae
Additional devising input during R&D: Eline Hallem
Design: Luned Gwawr Evans, with help from, and thanks to, Lorna Rees and Ella Barraclough
Sound Design: Chris Menes
Scenic painter: Ella Barraclough
Build: Georgi Shire, with help from, and thanks to, Tomasin Cuthbert Menes, Josh Lucas, and Marta Smyk
Produced by: Tessa Bide Productions
Dates
This show is no longer touring – check out the digital version instead.
Story Zine from Calne!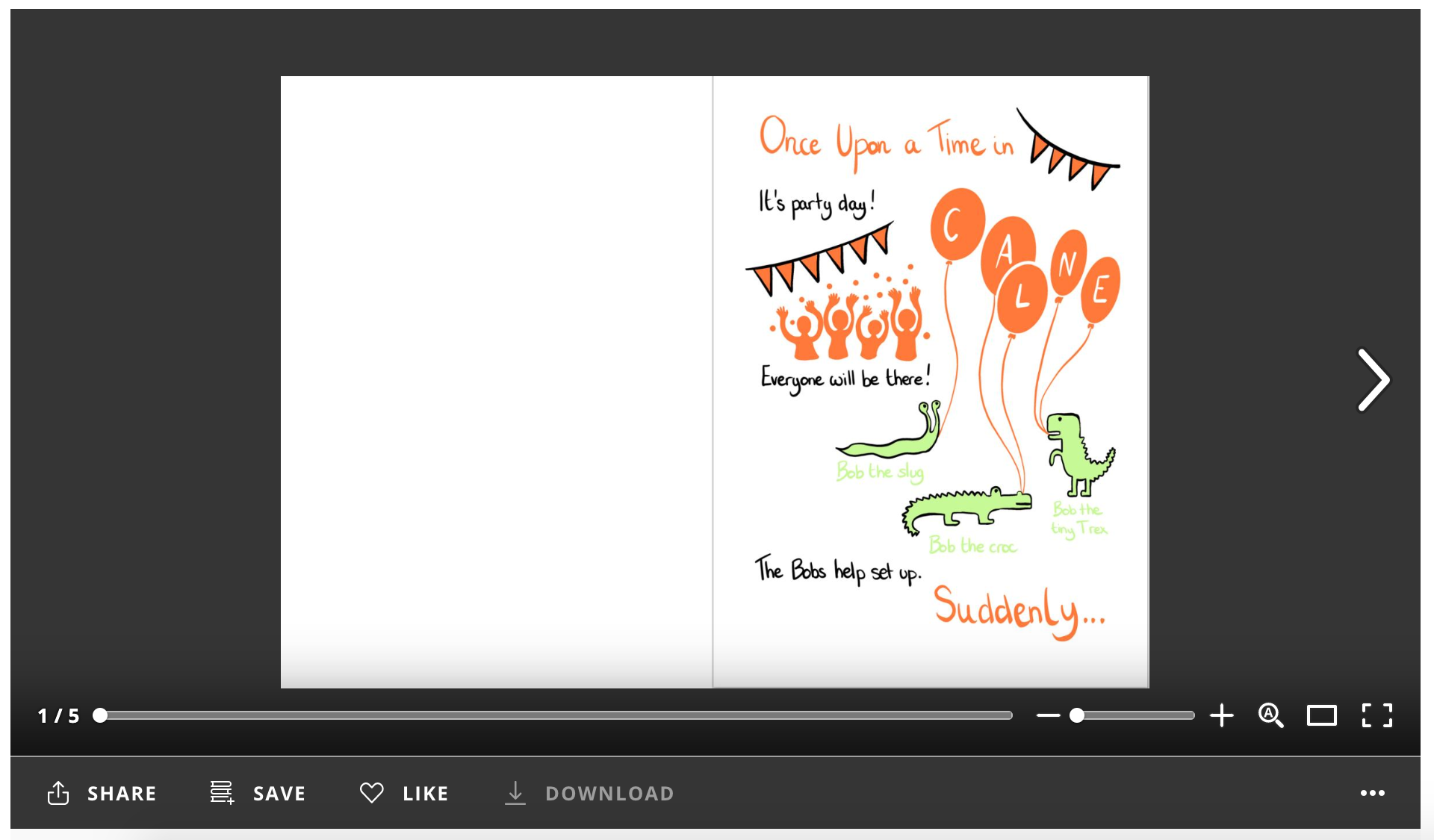 Gallery from bOing! and our Covid-safe show in Calne
Further reading…
R&D blog
During the show's development, Tessa and the team had the opportunity to spend a week delving into the archives at Seven Stories to begin the start of The Anarchist's Mobile Library. Read about Tessa's trip to Seven Stories, National Centre for Children's Books, who are our partner and collaborator for this show.
Why are we making this show?
During rehearsals in August 2019, Tessa wrote an updated blog of sorts, setting out our intentions for the show, and reasons why we made it. Have a read here.
Information for bookers
Due to current covid restrictions, we are currently taking bookings for 2021 for our covid-safe show only.  For booking enquiries, please contact us on admin@tessabide.com.