An interactive, digital adventure for ages 6-11. Available in English Audio, BSL and Welsh Audio.
'The Anarchist's Mobile Library' will take you on an incredible adventure that YOU choose, solving problems and meeting characters, from anywhere you choose to play! With many different worlds to explore, where will your adventure take you? Perhaps an intergalactic space adventure? Or a deep-sea swim, meeting creatures that lurk in the depths? Or even an abandoned witch's kitchen, with the cauldron bubbling away?
Tessa Bide Productions have created an interactive adventure children, with colourful animations, guided through by performers Tessa Bide, David Ellington and Gareth Bale. The Anarchist's Mobile Library empowers children to be masters of their own destinies, to be inspired by literature and to change the stories they see unfolding around them.
Antur ddigidol, ryngweithiol aqr gyfer plant 6-11. Ar gael yn Saesneg, Iaith Arwydd
o Prydain (BSL) gydag isdeitlau Saesneg ac yn Gymraeg.
Bydd 'Llyfrgell Symudol yr Anarchydd' yn mynd â chi ar antur ryngweithiol anhygoel o'ch dewis CHI i ddatrys problemau a chyfarfod cymeriadau a hynny o ba bynnag le hoffech chi chwarae! Gyda nifer o wahanol fydoedd ar gael i ymweld â nhw, i ble aiff eich antur chi? Efallai i'r gofod ar antur galactig? Neu yn ddwfn o dan y môr i gyfarfod trigolion y dyfnderoedd? Neu hyd yn oed i gegin ddiarffordd rhyw wrach a'i chrochan yn ffrwtian yno?
Mae Tessa Bide Productions wedi creu antur ryngweithiol arlein sydd wedi'i dylunio i annog plant i lywio llong eu hunain, i gael eu hysbrydoli gan lenyddiaeth ac i newid trywydd y straeon sy'n datblygu o'u hamgylch.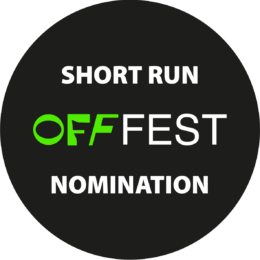 Dates / Dyddiadau
Are you a venue looking for some innovative online theatre for your audiences? Contact us to find out about hosting The Anarchist's Mobile Library!
Reviews / Adolygiadau
"an incredibly accessible experience" The Family Stage
"a fantastic, highly engaging experience which will have youngsters using their imaginations and getting involved in the action instead of staring passively at a screen." The Family Stage
"delightfully descriptive, inspiring young imaginations to build their own mental pictures."★★★★ Everything Theatre
"It's very much designed so you could easily head back in a second, even a third time and still find new thrills." ★★★★ Everything Theatre
"A well-crafted, imaginative journey. Playful text and fun activities that held the attention. This has been curated with care and always with the child in mind" Stevie Thompson (theatre maker & parent)
Trailers / Cipolwg
Creative Team / Tîm Creadigol
Original concept: Tessa Bide
Dramaturgs: Gwendolyn Scott and Lorna Rees
Written by: Tessa Bide
Composer/Sound Design: Chris Menes
Creative Technologist: Martin O'Leary
Animations: David Rock
Produced by Tessa Bide Productions
Supported by Arts Council England, Pervasive Media Studio, National Rural Touring Forum a Pound Arts
BSL Version 
Performer: David Ellington
Accessibility consultant: Jonny Cotsen
BSL monitoring and interpretation: Pascale Maroney
Dynamic Captions: Sarah MacGregor
Costume: Luned Gwawr Evans
Filmmaker/studio: Frame Dogs
Produced by Tessa Bide Productions
Supported and funded by The Library Presents
Welsh Version
Co-Director: Tessa Bide
Co-Director: Chris Harris
Performer: Gareth Bale
Translator: Lois Gwenllian Jones
Produced by Tessa Bide Productions
Supported by Blackwood Miner's Institute, Pontardawe Arts Centre and Carmarthenshire Theatres.
Education Pack / Pecyn Addysg
If you're a teacher, or a parent wanting to take the experience further with wraparound educational activities, check out our beautiful Teacher's Resource Pack for ideas linking the project to literacy, PSHE, science, art and drama! Co-written by Tessa Bide Productions and retired primary school teacher with over 20 years experience Yvonne Dobson.
Os ydych chi'n athro/athrawes, neu'n rhiant sydd eisiau ymestyn y profiad gyda gweithgareddau ychwanegol, yna edrychwch ar ein Pecyn Adnoddau i Athrawon am syniadau sy'n cyd-fynd â'r prosiect – o lythrenedd, i wyddoniaeth, celf a drama! Mae'r pecyn wedi'i gyd-awduro gan Tessa Bide ac Yvonne Dobson sy'n athrawes ysgol gynradd wedi ymddeol gyda dros 20 mlynedd o brofiad.
Download the English audio version here.
Download the BSL version here.
Download the Welsh version here.
Further reading… 
Why did we make this show? / Pam ydyn ni'n gwneud y sioe hon?
During rehearsals in August 2019, Tessa wrote a little bit about our aims and interntions for the show, and why we made it!  Read the blog here.
Yn ystod ymarferion ym mis Awst 2019, ysgrifenodd Tessa flog o ryw fath a oedd yn amlinellu ein bwriad ni o gynhyrchu'r sioe, a'r rhesymau pam y creom ni'r sioe. Darllennwch y blog yma.
Research and Development Blog / Blog Ymchwil a Datblygu
While developing the show, Tessa and the team had the opportunity to spend a week browsing the Seven Stories archive where the first ideas for The Anarchist's Mobile Library were born. Find out about Tessa's trip to Seven Stories, the National Center for Children's Books, a partner and collaborator for this show.
Wrth ddatblygu'r sioe, cafodd Tessa a'r tîm gyfle i dreulio wythnos yn pori drwy archif Seven Stories lle eginodd blagur cyntaf Llyfrgell Symudol yr Anarchydd. Darlennwch am drip Tessa i Seven Stories, Canolfan Genedlaethol Llyfrau Plant, sydd yn bartner a chydweithredwr ar gyfer y sioe hon.
Booking Information / Gwybodaeth
We are now accepting bookings for our 2021 digital tour. Download The Anarchist's Mobile Library – Digital Tour Pack and for all enquiries, please contact us at admin@tessabide.com.
Rydym ni nawr yn derbyn archebion ar gyfer ein taith ddigidol 2021. Am ymholiadau, cysylltwch â ni ar admin@tessabide.com.
Gallery / Oriel