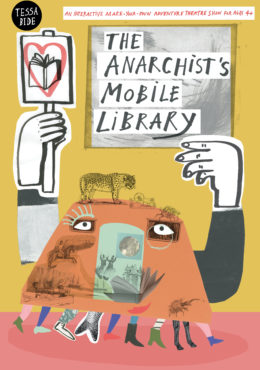 Our anarchic BSL version of The Anarchist's Mobile Library is coming soon…
'The Anarchist's Mobile Library' will take you on an incredible adventure that YOU choose, solving problems and meeting characters, from anywhere you choose to play! With many different worlds to explore, where will your adventure take you? Perhaps an intergalactic space adventure? Or a deep-sea swim, meeting creatures that lurk in the depths? Or even an abandoned witch's kitchen, with the cauldron bubbling away?
Tessa Bide Productions have created an interactive adventure for d/Deaf children 6+, with colourful animations and BSL signing, to empower children to be masters of their own destinies, to be inspired by literature and to change the stories they see unfolding around them.
Premiering in November 2020. 
Feedback from Audio Version
"A well-crafted, imaginative journey. Playful text and fun activities that held the attention. This has been curated with care and always with the child in mind" Stevie Thompson (theatre maker & parent)
"It was engaging, interesting & exciting. The adventures placed the children at the heart of it by allowing them to create their own journeys, which was both empowering and inspirational." Parent
Creative Team
Original concept: Tessa Bide
Dramaturgs: Gwendolyn Scott and Lorna Rees
Written and performed by: Tessa Bide
BSL Performer: David Ellington
Composer: Chris Menes
Creative Technologist: Martin O'Leary
Animator: David Rock
Illustrator: Tomasin Cuthbert Menes
Produced by Tessa Bide Productions
Supported by Arts Council England, Pound Arts, The National Rural Touring Forum and Pervasive Media Studios.
Education Pack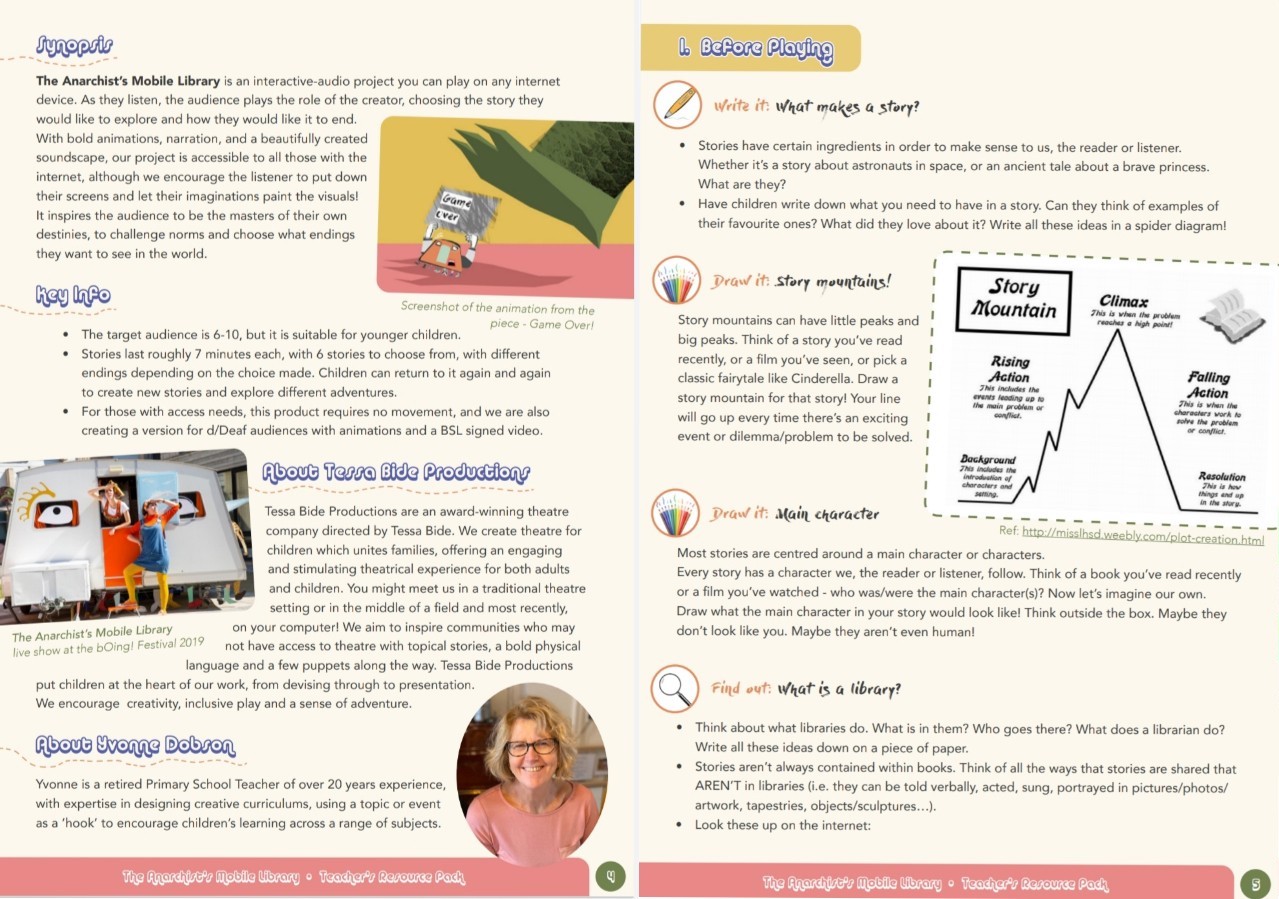 If you're a teacher, or a parent wanting to take the experience further with wraparound educational activities, check out our beautiful Teacher's Resource Pack for ideas linking the project to literacy, PSHE, science, art and drama! Co-written by Tessa Bide Productions and retired primary school teacher with over 20 years experience Yvonne Dobson.
Download it here.
Gallery