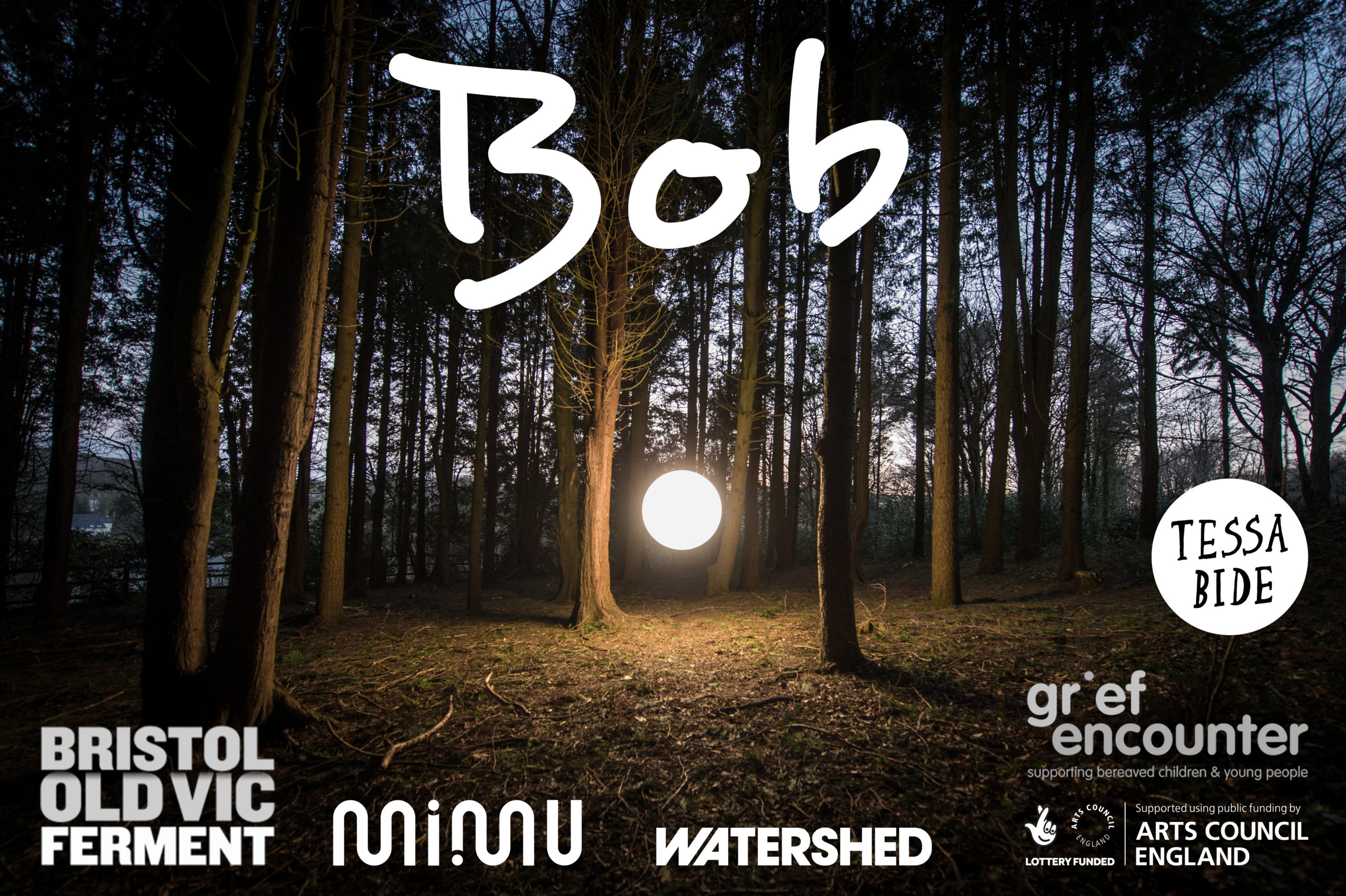 Two friends meet Bob, a blob of light, and their world becomes brighter with him inside of it. With him they play games, make adventures and explore. But one day Bob fades away and the two are left to come to terms with his unexpected disappearance from their lives.
Using ground breaking interactive live projections, light manipulation, movement and sound, Bob is a 50 minute piece performed by two Japanese movement artists, exploring bereavement and loss in a playful, accessible and truthful way for young people.
Bob underwent an R&D in Autumn 2019 – Feb 2020, in partnership with Bristol Old Vic's Ferment programme, Grief Encounter South West and Pervasive Media Studio. We are currently seeking partners to support its development to a full-scale production.
Creative Team
Director: Amy Draper
Projection Design: Nina Dunn
Dramaturgs: Stewart Melton and Tessa Bide
Performers: Haruka Kuroda, Dai Tabuchi and Arran Glass
Produced by Tessa Bide Productions
"Orb" image: courtesy, danielbenney.com
Trailer
Feedback
"We are genuinely excited about BOB. Last year in collaboration with MiMu, Watershed hosted a development Residency for BOB within our creative technology hub, the Pervasive Media Studio. Using MiMu's glove technology, we bought the projected character of Bob to life. This was the first time the gloves had been used by a puppeteer and we were astounded by the results. BOB's creative team are a talented, courageous group of people. They are working at the cutting edge, pushing the boundaries of what can happen when art and technology collide in unexpected ways. BOB is a distinctive, seamless, magical piece of work. We are proud to support it through continued residency at the Pervasive Media Studio."
Victoria Tillotson, Talent Development Lead, Watershed R&D blog
"We hosted a work-in-progress of BOB for young audiences as part of our bi-annual Ferment Fortnight festival. The performance was universal, nimble and heartfelt; the children responded with genuine excitement to the puppet of Bob – he seemed real & personified to them, which is a credit to the complex technology at work onstage. It's a really exciting and unusual work, exploring loss with care & sensitivity."
Ben Atterbury, Ferment Producer, Bristol Old Vic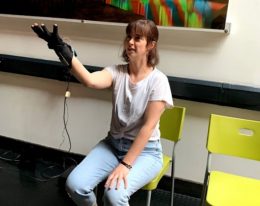 In August 2019, we partnered with the magnificent Pervasive Media Studios at Watershed, Bristol, for a tech residency to play with who Bob is and how to create him. Victoria Tillotson — Talent Development Lead at Pervasive Media Studios — wrote this blog about the week and our experiments with Mi.Mu gloves and more!
Gallery
Production shots taken at the work-in-progress performance at Bristol Old Vic's Ferment Fortnight, Feb 2020. Photos by Fred Iles.
Process
We partnered with the charity Grief Encounter South West to research this project with their amazing service users. We had lots of fun playing with making characters out of light, and they helped us tell the story about loss and grief in a way that made sense and felt truthful.