We work with an incredible team of talented freelancers, and we like to work with new faces on each production. Our core company members include:
Helen Edwards – Consultant Producer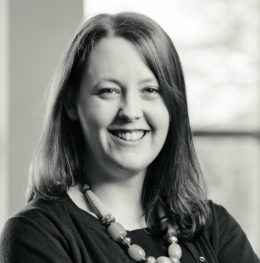 Helen is a producer and project manager specialising in artist development, participatory and strategic development work. She currently works as Participation Director at Travelling Light as well being an independent producer working with artists and organisations including Agnieszka Blonska, The Devil's Violin, Action Hero, Still House, MAYK, & Theatre Orchard. Previously she was Assistant Ferment Producer at Bristol Old Vic between 2015 – 2017 and in arts education at the National Theatre and National Centre for Circus Arts.
Helen's producing credits include: Producer for Polish Vermin R&D by Agnieszka Blonska (UK & Poland), Tour Producer for Stolen by The Devil's Violin (UK Tour 2017 onwards), Tour Producer Wrecking Ball by Action Hero (UK Tour Autumn 2016), Tour Producer Of Riders and Running Horses by Still House and produced by MAYK (2015-16), Producer Sister by Born Mad at the Spitalfields Music Summer Festival, Tour Producer Once Upon A Time directed by Agnieszka Blonska (2015), Cuncrete by Rachael Clerke (CPT October 2015, AUSFORM Microfest November 2015), Assistant Producer on Theatre Shop (April-May 2015), Trailer Park scratch night at National Theatre Studio (November 2014), assistant producer on Space to Create, the opening event of the Clore Learning Centre at the National Theatre (September 2014), and assistant producer on The Shape of the Impossible by Young Studio in The Shed at the National Theatre (August 2013)
Alice Massey: Co-Producer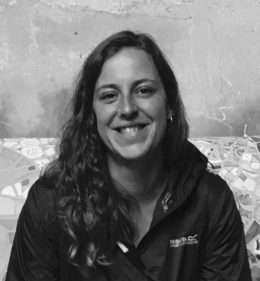 Alice Massey has worked in the theatre and dance industry since graduating from the University of Exeter in 2012. Before moving to Bristol in early 2018, she was Communication and Events Manager at awarding body bbodance, where she produced and managed events for children across the UK. Alice has worked alongside numerous theatre makers including South West based companies Miracle Theatre Company and Cousin Jack's.
Alice is also a qualified dance teacher with experience of teaching workshops and Cecchetti syllabus classes. She also currently works as Assistant Producer for Pins and Needles Productions.
And we regularly work with these freelancers:
Matt Huxley: Composer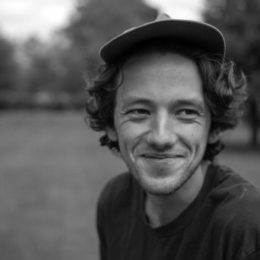 Matt has composed for all of our shows, except The Anarchist's Mobile Library. He first began collaborating with the company in 2012 on our first show The Tap Dancing Mermaid. Matt writes music in a lot of different ways for a lot of different people. Working in theatre, circus, film, and as a solo artist, his work has been heard on stage at The National Theatre, The Young Vic, The Roundhouse, The Lyric Hammersmith, on BBC Three, on Rinse FM and NTS, has been released by Bedroom Community and Cantaloupe Records, and has been toured nationally and internationally. He is one half of Strange Boy you can: hear their brand new album on Soundcloud.
Laura Street: Movement Direction
Laura trained at The Northern School of Contemporary Dance and continued her training in New York City at The Cunningham Studios, Alvin Ailey Studios and Perri Dance Center. She has worked as a Dance Artist for the past 11 years and developed a specialism in working with families and young children, touring with Travelling Light Theatre and Oily Cart Theatre. She is an experienced teacher and workshop facilitator, currently working with Choices For You, a South Gloucestershire based charity for adults with learning difficulties. She is Artistic Director of aboutNOWish make immersive and inclusive movement and music experiences for young people and their families. She is also a Movement Director, working for small scale touring theatre companies.
Adam Fuller: Director/Dramaturg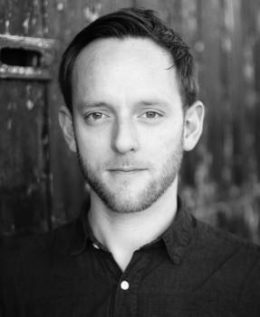 Adam has worked as a theatre maker with many companies, creating and touring (both nationally and internationally) shows for adults and family audiences both with and without puppetry. He has worked as a writer, devisor, director or performer with Green Ginger (Outpost), Open Attic Company (Much Ado About Puffin), Kilter, Ramshaklicious, Tessa Bide, Soap Soup, Stuff and Nonsense, Likely Story, Full Beam Visual Theatre and for Pickled Image on numerous successful shows including the Travels With Granddad series. Adam directed the Wardrobe Theatre's, Goldilock, Stock and Three Smoking Bears and Reservoir Mogs. He has been involved as a performer with acclaimed shows for Idiot Child, Horse & Bamboo and The Egg Bath, Hocket and Hoot and The Roar Ensemble as well as puppeteering for Aardman and the BBC.
With big thanks to:
Claire Crawford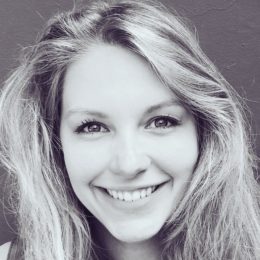 Claire Crawford is a London based theatre maker who worked for TBP as an Assistant Producer for 2.5 years until May 2018. She first joined the company in 2015 after graduating from the University of Exeter, when she became production assistant on The Melody Makers; TBP's first Christmas show. Since then she worked on each new show's R&D and Make processes. Claire works as a freelance Producer, Director and performer. In 2017 she graduated from Bristol Old Vic's Made In Bristol programme with her company INKBLOC ensemble. Claire is also the Creative Producer of Red Oak Theatre, and works extensively with the Bristol Old Vic Engagement Department.