We work with an incredible team of talented freelancers, and we like to work with new faces on each production. We have a few core company members, however, and they include:
Claire Crawford – Assistant Producer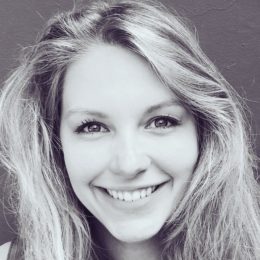 Claire Crawford is a Bristol based theatre maker who works for TBP as an Assistant Producer. She first joined the company in 2015 after graduating from the University of Exeter, when she became production assistant on The Melody Makers; TBP's first Christmas show. Since then she has worked on each new show's R&D and Make processes. Claire works as a freelance Producer, Director and performer. In 2017 she graduated from Bristol Old Vic's Made In Bristol programme with her company INKBLOC ensemble. Their show LEGO Beach will commence a South West tour in 2018. Claire is also the Creative Producer of Red Oak Theatre, and works extensively with the Bristol Old Vic Engagement Department.
Matt Huxley – Composer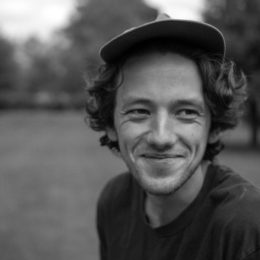 Matt is our composer for each project we work on, and first began collaborating with the company in 2012 on our first show The Tap Dancing Mermaid. Matt writes music in a lot of different ways for a lot of different people. Working in theatre, circus, film, and as a solo artist, his work has been heard on stage at The National Theatre, The Young Vic, The Roundhouse, The Lyric Hammersmith, on BBC Three, on Rinse FM and NTS, has been released by Bedroom Community and Cantaloupe Records, and has been toured nationally and internationally. He is one half of Strange Boy – you can here their brand new album here.
Joe Stathers – Technical Design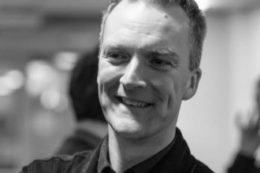 Joe Stathers works as a freelance technician and designer. He first joined the team in 2016 whilst working on the R&D of A Strange New Space, and is now the technical operator for the show. He is a freelance video projection & lighting designer who works around the UK and beyond, on theatre, opera, music and dance shows, and outdoor events. Joe was Head of Theatre & Performance Design & Technology at LIPA from 2002-2013, and taught there for over 16 years overall. Joe is now fully based in Bristol, and teaches occasionally at the Bristol Old Vic Theatre School.